Looking for a way to connect?
Check out our Adult Ministry Opportunities below.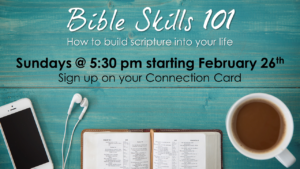 Learn what the Bible is and how to put it into practice in your life. Start here on your Bible journey.
Join us on Thursday, March 30th at 6:30 pm for a prayer experience where you will learn and practice new ways to pray. You know prayer is important, but we often struggle with a deeper, connected prayer life. Experience Real Prayer in a new and fresh way that opens up your relationship with God and leads you to a richer prayer life.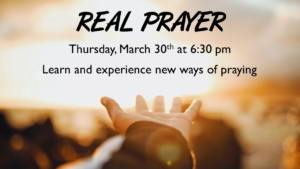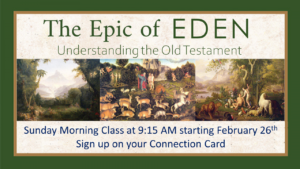 Explore the big picture of what the Old Testament is really about in a 12 week course. More than just information, learn profound spiritual truths that will shape and inform your faith.
Join us as speaker Eileen Meyers explores the topic of Identity – becoming a woman of God. Click HERE for more information and to register today!