Through Free Methodist World Mission (FMWM) gFree supports the work of several missionaries around the world. Please find introductory information to each missionary that we are connected with below.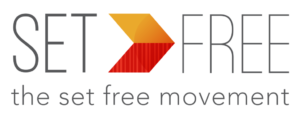 The Set Free Movement seeks holistic freedom to create new futures and end modern slavery through community-based action and partnership with others.
We coach and equip 30+ community teams in the US and around the world to bring hope and healing to their own neighborhoods.
Our teams address the root causes of slavery in their neighborhoods, including poverty, racism, gender inequality, addiction, abuse, family brokenness, and more.
GLENN & WENDY LORENZ –
COSTA RICA/LATIN AMERICA
Glenn and Wendy Lorenz are based in Costa Rica where they come alongside the Costa Rica Mission District, as well as assisting leaders and churches in the rest of Central America. Glenn is part of the Pastoral Formation and Community Church Planting Implementation team for Latin America, developing systems and materials to train and ordain leaders and to multiply churches.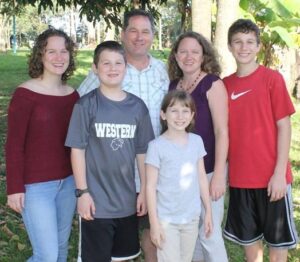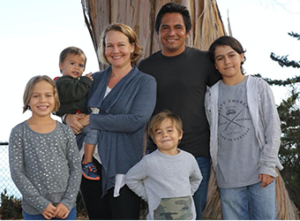 DENNIS & KYLE LEON –
COSTA RICA (360 Mission District)
Dennis and Kyle Leon moved to Esterillos, Costa Rica, with a vision to see everyone in every community have access to a living church by multiplying disciples, workers and churches. God has used them to lead to Christ and disciple many new believers, resulting in a multiplying network of churches and home groups now call the 360 Mission District. They also assist communities in improving their physical well-being through counseling, job training, microfinance, tutoring, scholarships, medical assistance, emergency aid, work opportunities, and children's centers.
THOM & SHERRY CAHILL –
TANZANIA
Thom and Sherry served a two-year term as VISA Missionaries with the Free Methodist Church in Kenya and are transitioning to extended-term service. In their role of leadership development and discipleship, they worked with Springs of Hope Bible School; led seminars with the Free Methodist Church of Kenya; and led one-on-one and small group Bible studies with local university students. After a period of partnership building in the U.S., they will return to Africa to work with the Evart Bible College in Tanzania. There they anticipate work as consultants and lecturers at the Bible school which was established to train pastors and leaders.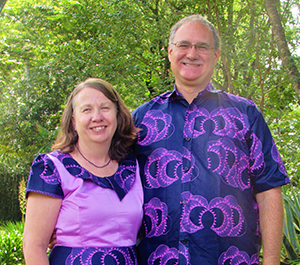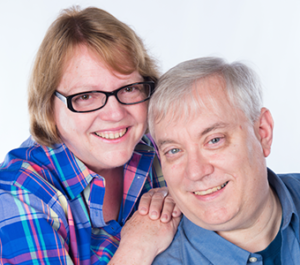 AL & DIANE MELLINGER –
BULGARIA
The Mellingers serve as missionaries in the Balkans. They are part of Team Balkans, which includes the Light and Life FMC in Bulgaria (Legal Church), the Anagenesis Foundation (NGO), International Fellowship of St. John (NGO), and New Start LLC (a company of creative livelihood groups and micro-enterprise businesses). The missionary team is developing a holistic approach to ministry that includes the spiritual, educational, economic and social programs that work together to serve people. Currently the work is in Bulgaria and Macedonia with contacts in Serbia, Romania and Albania.
CHRIS & YOKO WILKINS –
JAPAN
Chris and Yuko Wilkins are FMWM missionaries partnering with the Japanese General Conference to encourage new growth. In 2020 both Chris and Yuko will move more into training pastors and believers to multiply their faith. Train and Multiply is an obedience-based discipleship movement that is having some breakthroughs in Japan. In addition, they assist the ministry of the church in Machida to share the gospel, make disciples and strengthen the church. They do this through weekly English outreach classes, street ministry and teaching at a local seminary.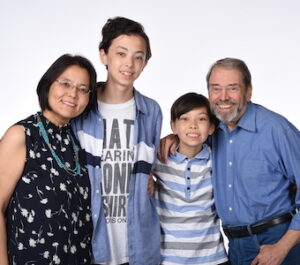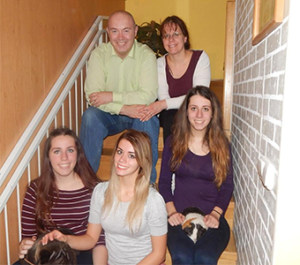 GERRY & KATI MCNAMARA –
HUNGARY (International Missionaries)
An Irish missionary, Gerry McNamara serves as regional director of Central and Eastern Europe for FMWM. He also leads the supervision of the ministerial education and guidance process across Europe. Kati is involved in full-time ministry in Győr where she reaches out to orphans and the very needy for Christ. They both serve through teaching, leadership and hospitality.
JOSH & SUSY FAJARDO –
EUROPE
Josh Fajardo serves as the Area Director for Free Methodist work in Europe. Based in Rivas-Vaciamadrid, a suburb of Madrid, Spain, the Fajardos also oversee a non-governmental organization (NGO) that encompasses the Mosaic Cultural Center. The Mosaic Cultural Center includes after-school programs and compassion ministries. Also, Josh is the Executive Director of Impact Europe (L:10: E – Luke 10 for Europe), a community church-planting initiative for the continent.