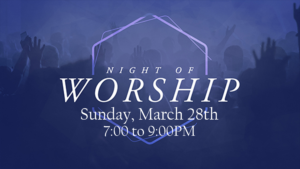 What
Night of Worship is a concert by our whole band for worship and praise. This service will be filled with a mixture of scripture and songs following the Easter story. It is an inspirational time to release stress and fears and focus on the goodness of God. Whether you love to sing along or just sit and enjoy the sounds, this is a great night of music.
When & Where
7:00 – 9:00 PM in the Worship Room at gFree Church
Who
Everyone is welcome including children. No childcare will be provided.
Masks
Masks are requested while entering and walking around. You may remove your masks once seated (with social distancing).
Sign Up
None
Cost
Free