gFree Youth is back in action! We welcome all 6th thru 12th graders to join us Sunday Evenings. Our normal meeting time is 5:30-7:30pm If you are looking to dig deeper into who God is and learn more about what he has for you life with a whole lot of fun and some friends, then this is where you need to be.
Contact: gfreeyouth@gmail.com of find us on facebook @ gFree Youth.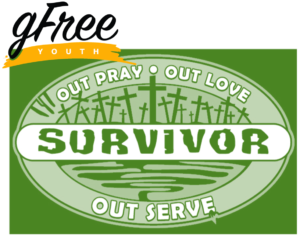 Special time – 3-5pm Socially Distanced SURVIVOR!
We have a whole new round of challenges and games for you. All of our activities will be outside weather permitting. Masks are requested in the event that we have to move inside.